For creating and generating the qualitative results for the you-tube channels you need to go for the best plugins which helps your videos to expose to the public in a more intellectual manner. The YouTube embed wordpress plugin helps you to maintain your YouTube channel in more fashionable and interactive way. By using this plugin you can easily represent your video gallery in different formats.
Here YouTube embed wordpress plugin comes with some free as well as pro features for the users. These features will help a lot in maintaining the galleries, videos and playlists in a more fashionable way. This plugins main functionality is to embed a responsive YouTube video to your website, posts or even pages too. It also presents a unified YouTube playlist gallery and also adds analytics, thumbnails etc to your blog as well as videos.
Upon integrating o your website you will be able to the see the YouTube button next to the add media button on the editor. Up on clicking the button will be able to see the following page containing a YouTube settings, embedding single video, playlists and getting information about the performance, blocked countries in viewing the embeds and deleted videos.
Next to know the information about the settings for the YouTube embeds click on the YouTube settings and view the features available for you to add and display your video gallery and playlist.
There are some features which can be used directly without any pay and some features need to be paid. You can easily customize your YouTube videos and galleries in more varieties of ways.Here I am going to discuss free as well as pro features which helps you a lot in creating attractive video gallery and playlists for the blog.
Free features of YouTube embed wordpress plugin
This plugin supports and helps in maintaining the playlist gallery and YouTube channel. By default this plugin will generate a responsive playlist for the visitors to browse through those pages and pull down the channel videos for a glance of them.
It will help your site to perform functional accessibility evaluations by providing the accurate and improved title attributes for the users.
It supports the channel gallery embeds and playlists to auto play continuously without any notice.
It provides a perfect ajax theme support for bringing out the dynamic galleries and playlists.
It provides a greater security measure by injecting the "projects against third party java script file into the pages and also control the hacking of your YouTube player."
You can find it very easy to insert button for the visual and text mode of the editor.
we can easily embed your entire channel as a playlist for easy viewing of the gallery.
We can easily start video settings for the playlist and can chose to start at a particular video to play in the playlist.
This plugin helps to maintain a perfect volume levels when auto playing of the playlist had been commenced.
This plugin prefers the ios playbacks.
It automatically set the player's interface language from English to other depending on localization and internationalization.
It provides an instant https support so that it cannot convert the previous videos which were not https.
It supports short-codes technique for embedding multiple videos on a single line.
By default it support HTML 5 YouTube player.
This plugin helps to have a glance at all you're YouTube pages and posts.
It also provides entire support for YouTube plugin migration to the other plugins.
Embedding a single video and playlist to your blog post
For getting or embedding a single video in your post just click on the embed single video and paste the YouTube video url in the box available and click on the paste button here. In the next window you will able to see the customize button for pro version and insert into editor. If you want to get the pro features then click the customize button or else select the insert in to editor. Then in editor you can see the code directly. For inserting multiple videos in a single line you can use start and stop , tags and simply copy the multiple YouTube video url's
Next to embed a playlist first you need to create a playlist in your channel and then copy that link and click playlist button to get the playlist. You should properly see the PL available in the link or not .After clicking playlist button you will able to see the the buttons customize for pro, insert as a gallery or insert as a playlist in to the editor.
Here Iam inserting as gallery and i am showing now the preview of what I had inserted in my editor. We can add many options for the videos such as looping height , width display time etc. We can also see the related videos below your videos.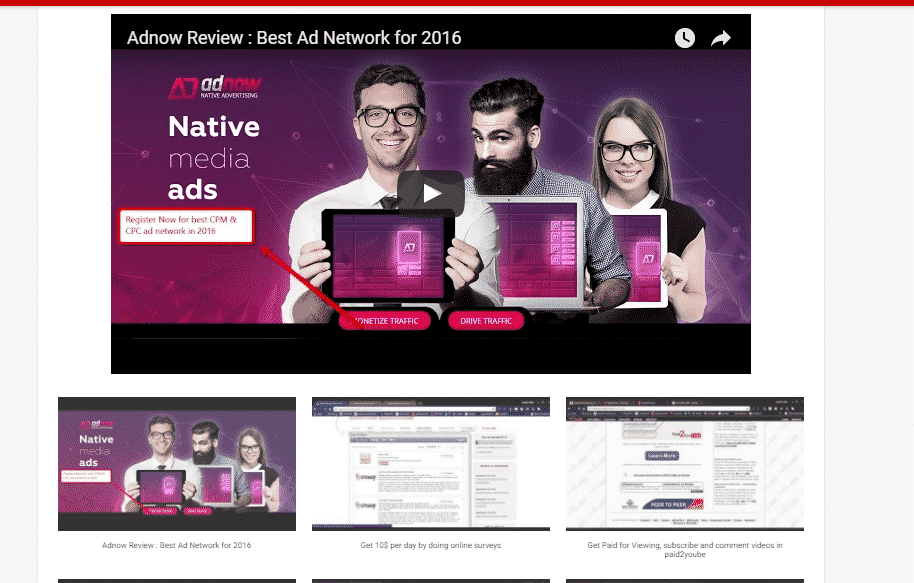 In the same you can embed channel too. For getting performance, deleted videos and blocked countries you need to go for pro version.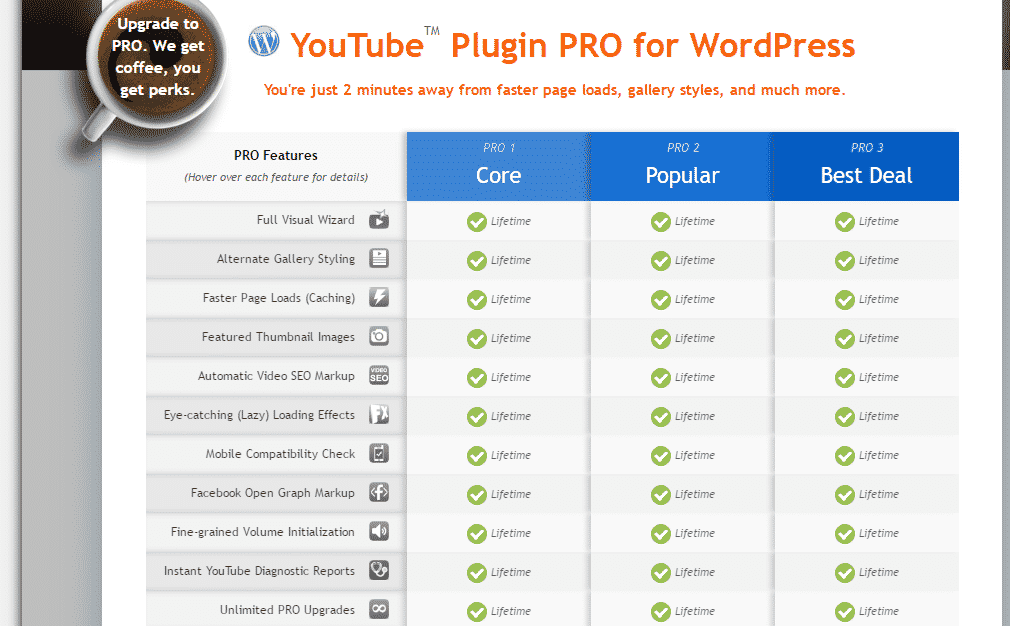 You can also extend this plugin features with pro version too. Here are list of pro features for this plugin to disperse into this technologically developed world.
Pro features of YouTube embed wordpress plugin
It provides a good support for styling the channel gallery layouts and playlist, slider layouts too.
It speeds up your page performance as well as load by avoiding frequent caching requests.
it sets automatic thumbnail images for the each and every post and also sets the featured images depending on its previous posts.
It automatically provides a good support for a greater SEO by tagging to it.
It automatically open connections for graph tagging to Facebook.
It provides the list of deleted videos by some alerts and messages.
It check for the mobile compatibility for the visitors and provides a great support for them. It will block the mobile users if the embeds had any restrictions on the videos or playlists.
it also notifies you through the alerts when the visitors from different Geo locations are blocked from viewing your embeds in the channel.
It also provides the analytics of every embeds in your YouTube channel.
The above listed information is very strong enough to know the basic features this plugin provides. In order to know how it works and what are settings to be done and options available by default you need to simply go through the below information.
This plugin manage the growing complexity of YouTube embedding and you can post your videos in a few seconds after installing it. The short-codes are supported on the your YouTube embeds.The settings page of this plugin had a multiple options by default which will automatically apply to your YouTube embedding.
Here are the some default options available for free:
It will make all your videos very responsive so that they can fit well to all the devices.
It will hides the YouTube logo while playing your YouTube embeds.
By default it will turn on/off all annotations.
It will automatically centers all your video embeds and start playing them.
It will auto-hide the controls and loop you're videos.
It will show /hide the related videos, title and other information at the end.
It will use opaque wm mode.
It uses and prefers always light themes only.
It will show/hide the all the play controls and will turn on/off the closed captions by default.
After setting the default options available then go for the customization option for each and every you-tube embed videos in your playlists. You can simply customize your you-tube embed simply by insert the option after the link.. Below are the few customization options available to make your videos appear more effective. If you add any option it will override the global settings of the you-tube embeds.
Options for customization
You can set the width and height of the YouTube player. If it is omitted it will take the default position of themes content.
This plugin will force to set vq to hd720 or hd1080 to view the videos in HD quality if available.
It will set the video auto-play to 1 or else it will be 0 to play once only.
To turn on the closed captioning it will set cc_load_policy to 1 or else it will be 0.
To turn off annotation it will set the iv_load_policy to 3 or else to 1.
For looping the videos it will set to 1 or else to 0.
It will set modest branding to 1 to remove the you-tube logo while playing or else to show it will set to 0.
It will set rel to 0 for not to show related videos at the end and for showing it had to set to 1.
We can set the theme to light instead of dark themes.
We can set the show-info to 0 to hide the video title and other information too or else to 1 to unhide.

We can also start and end each video at any particular times. It you set the start and end options we can do this. After the video link you can use the start option to set to 20 for example and same as well as for end option too. In order to function this options for videos to start and end at particular times we had to begin each option with &. For example &start=20.

By the above information you can get some idea about the functionality and settings, customization options for the you-tube embeds. But upgrading to pro features a better for your you-tube embeds. It provides a full visual embedding wizard so that you can avoid styling your embeds, gallery etc. As the pro user you can even access the deleted video files very easily and get alerts. It provides an em bedder centric dashboard so that you can get the analytics of each and very embeds. Those analytics helps you a lot in finding or getting answers to some of the below questions.

We get the analytics of the visitors and how they are watching them on your website.
We can get information of how much visitors actually watch the videos.
We can get the good and bad of the YouTube embeds performances.
We can get the information of the videos that are blocked in other countries
We can also know the visitors who tried to watch the deleted or unavailable videos on your website.
As a over all these pro features helps you to evaluate your you-tube embeds performance and can easily compare with other sites to improve them.Please log on to the naya video channel to discover new videos which would be very helpful in getting dispersed into this society. Click , sunbscribe and get latest updates